What is a Chicago Greystone?
Often referred to as the cousin of the famous brownstones of New York, the Chicago Greystone is a type of residential building that began popping up around the city in the late 19th century and was not an uncommon new build to see well into the 1930's. Unlike their counterparts of the east coast (which typically, although not exclusively, featured an Italiante gothic style), Chicago Greystones come in such a wide array of forms that the term itself refers more to a classification of construction style than architectural style. That said, the one qualifying feature of a Greystone is the use of local Bedford limestone quarried from south-central Indiana for the front facing facade.  It is also worth noting that most Greystones are detached, stand alone properties while Brownstones are almost exclusively classified as rowhomes/townhomes.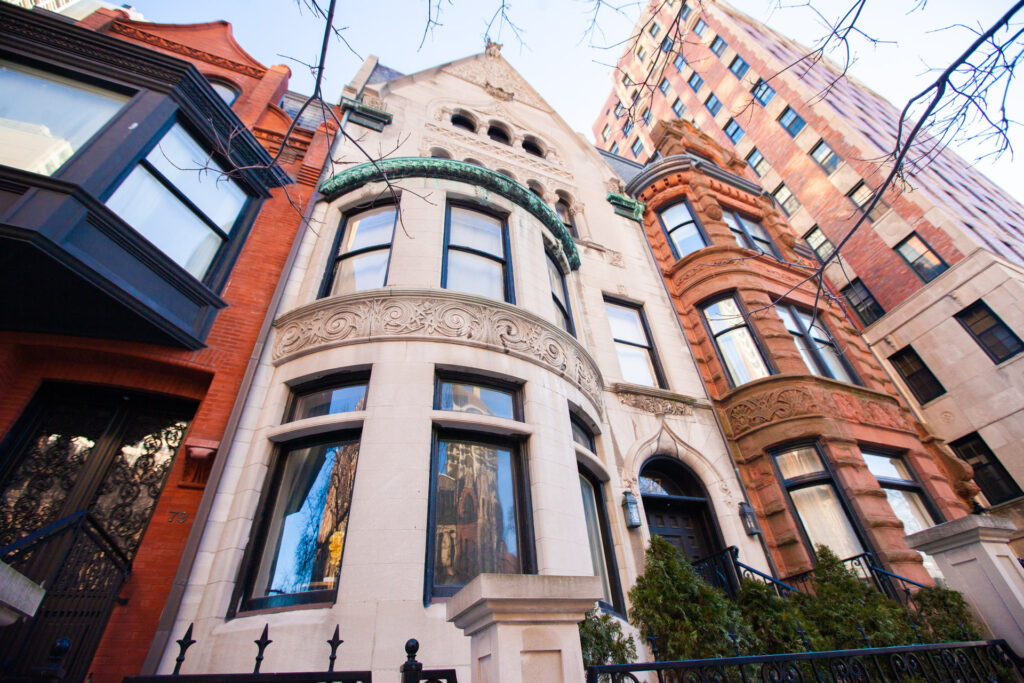 Why were Chicago Greystones made?
After the Great Chicago Fire and the path towards recovery was a bit more certain, Chicagoans wanted to rebuild and – to put it bluntly – add a little bit more razzle dazzle to their neighborhoods. At the time, Neoclassical and Romanesque architecture were all the craze and limestone really proved itself to be a great outlet for those styles. Additionally, builders and residents enjoyed the usage of limestone because it offered each home a unique twist even if built using the same plans. The imperfect nature of the stones gave each property its own sense of individuality while still allowing builders to follow a repeatable building process in order manage costs. Though Greystones were built for people from all different classes and backgrounds, the majority were built as two, three, or four family residences and are still mostly kept as such today.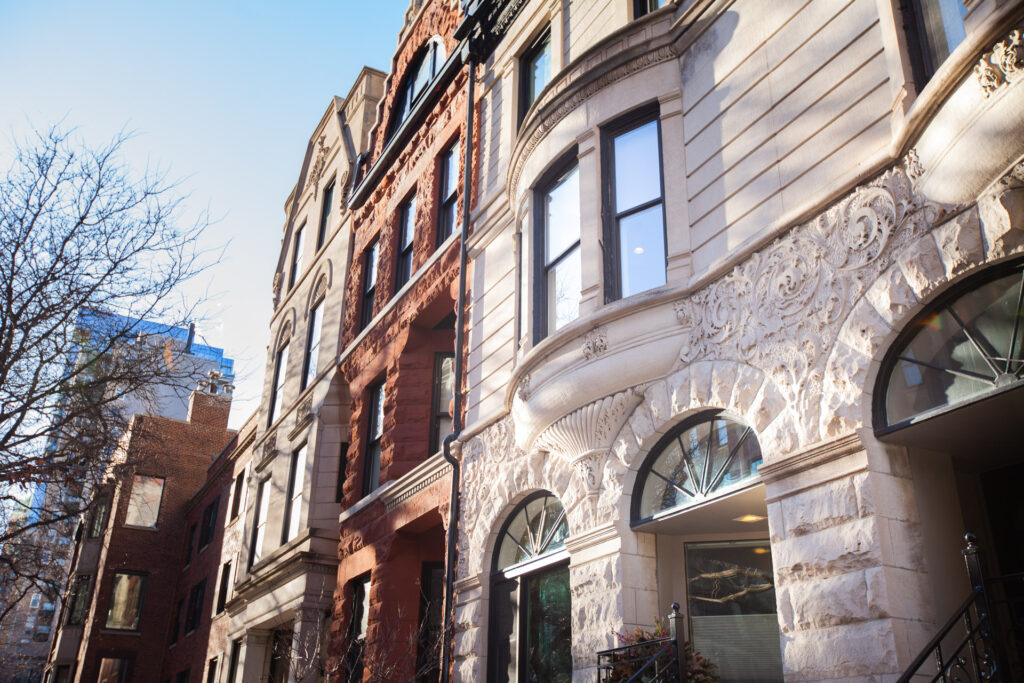 Which neighborhoods have the most Greystones?
While it is generally accepted that the first Greystone homes were found in North Lawndale, they have since become a common fixture amongst many other neighborhoods across Chicago. In addition to the North Lawndale and Woodlawn areas, other neighborhoods featuring these historic residences include: Chicago's Gold Coast, Lincoln Park, Lakeview, Logan Square, Humboldt Park, and many others. There are currently an estimated 30,000 Greystones in Chicago and surrounding area.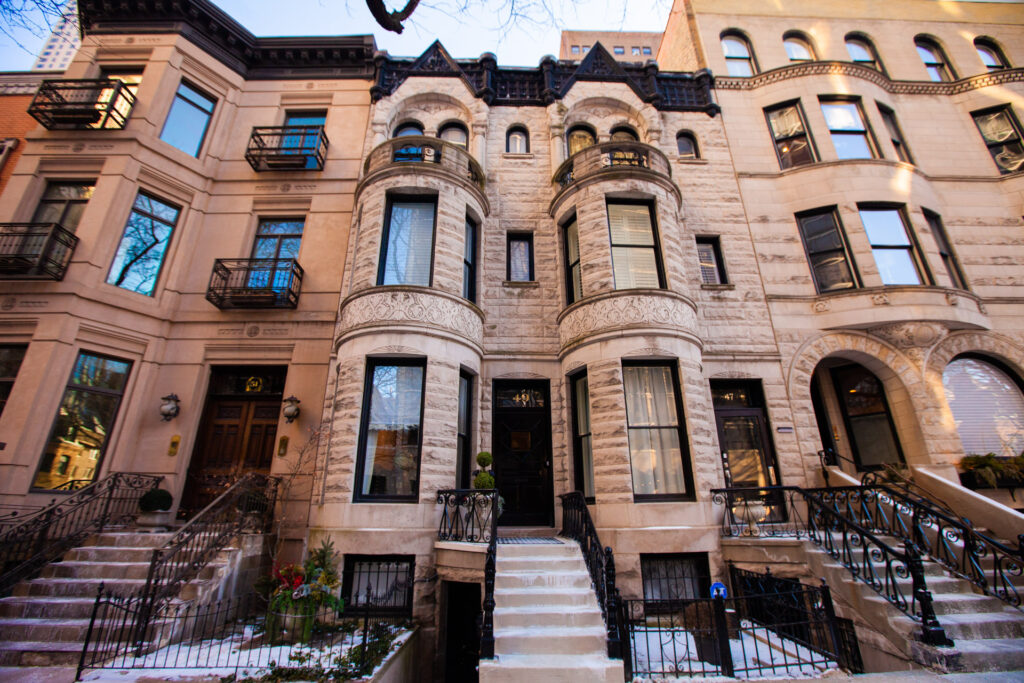 What styles do Greystone homes come in?
Unlike the brownstone (which as we mentioned usually donned Italiante gothic features simply because that style was all the craze in the early 1800s), no singular architectural style proved to be dominant for the Chicago Greystone. In fact, even the usage of the limestone itself varies quite significantly from residence to residence, with some homes featuring a smooth facade, others featuring rough-cut stones, and even some that feature intricately-carved details.   That said, it's widely recognized that Greystones typically come in one of four flavors:
Romanesque Revival
Often times features heavy, rough-cut limestone walls, round arches and squat columns as well as deeply recessed windows and pressed metal bays and turrets.
Queen Anne
These often feature more variety in the materials used for construction, including: wood, other stones, and pressed metals. They're also known for their expansive porches, irregular roofline with many dormers and/or chimneys. Additionally, these Greystones also tend to feature simple, yet rich ornament on the outer façade.

Chateauesque
Known for their vertical proportions, these homes tend to feature more intricately carved stone ornament and high-peaked hipped roofs, tall chimneys, and awe inspiring dormers.

Classical Revival
Similar to the Queen Anne style, Classical Revival Greystones make use of a variety of materials such as brick, stone, and wood. Additionally, they tend to be more symmetrical on the outer design and typically include triangular pediments, columns, and cornices. It's worth noting that this style tends to feature less extravagant bays, towers, or other features that project from the building.
Sources:
Issuu – Greystone Guide City of Chicago
Curbed – Brownstones v Greystones
Moss Design – Greystones/